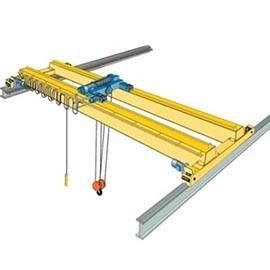 Crane Design
According to the current situation and need of each client, our company designs both standard and custom cranes. We work with the design of various types of bridge and jib cranes, individual hoists, their gantry roads and other lifting equipment. We prepare required technical documentation for all lifting equipment. If necessary, we will provide free consultations and we will find the most effective solutions for your business.
Manufacture and assembly of lifting equipment
Our professional and certified specialists will not only manufacture, but also install lifting equipment manufactured by our company or / and other manufacturers. In our company, we make great efforts to ensure the smooth execution of work, their excellent quality, so that they bring the highest efficiency indicators. We strive for each client, therefore we perform any production and installation work throughout Lithuania, adapting to your needs.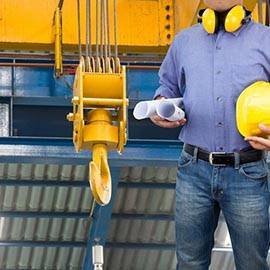 Repair and maintenance
Constantly operated lifting equipment requires not only constant maintenance, but also the necessary knowledge and human resources. Entrust our professional crane maintenance team with all the worries related to the maintenance and repair of lifting equipment and cranes. We serve customers under a contract or a separate agreement. We will not only help to ensure the smooth operation of lifting equipment, but also perform various modernization and modification works for your cranes, so that they not only meet all the required safety requirements, but also reduce operating costs and increase your business efficiency.
Supply and sale of spare parts
We specialize in the supply and sale of various spare parts and lifting equipment (slings, crossbars, grippers, etc.). We can offer for our customers spare parts for bridge and jib cranes (by ordering them in advance), we sell hoists (new and after major repairs). We also sell various crane components (assemblies, other parts), hand controls, remote control equipment (remote controls).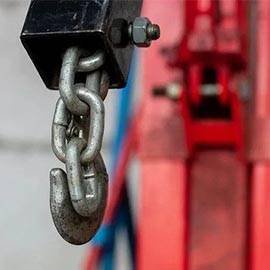 Serviced cranes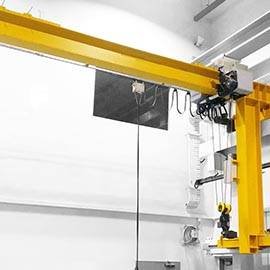 Jib Cranes
Jib cranes are among the fastest to install and easiest to maintain lifting solutions in our range of services. We usually offer this lifting equipment to companies which need lifting solutions at machine tools, in various other production locations. Jib cranes help to ensure efficient and fast work without losing accuracy. The wall jib cranes we offer are mounted on the wall of the building or (if possible) on the column of the building. These cranes are extremely compact, which saves space indoors. Meanwhile, the jib cranes are suitable for operation both indoors and outdoors. Our company Logvitus also provides maintenance and modernization for various types of jib cranes.
Gantry Cranes
Gantry cranes are commonly used in railway stations, ports or open warehouses for various storage, loading and unloading operations. According to their construction, gantry cranes are divided into single and double girders, with or without arms. This type of crane can be used in both indoor and outdoor conditions. Maximum lifting capacity of the crane – 32 t, maximum lifting height – 12 m. According to the client's needs, we will perform maintenance, repair and modernization for various types of gantry cranes throughout whole region of Lithuania.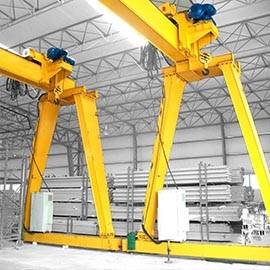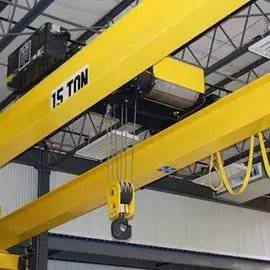 Bridge Crane
Logvitus designs and manufactures all types of bridge cranes: suspended single and single or double girder support overhead cranes. This type of crane has an extremely wide selection of lifting, crossing and operating modes. Overhead cranes are suitable for both indoor and outdoor use. Maximum lifting capacity of the crane – 20 t, maximum lifting height – 30 m. It should be noted that the installation of overhead cranes requires that the construction of the building be suitable for the attachment of the crane rails. According to the customer's needs, we perform modernization of bridge cranes. Our professional team of specialists will ensure the best solution for your current situation. We also provide repair and maintenance of bridge cranes.